This year is unpredictable, with the CoViD-19 outbreak and millions of people quarantined. But remember – this too shall pass. Meanwhile, rediscover what matters, adjust to the new world, and step back from chaos to your best self.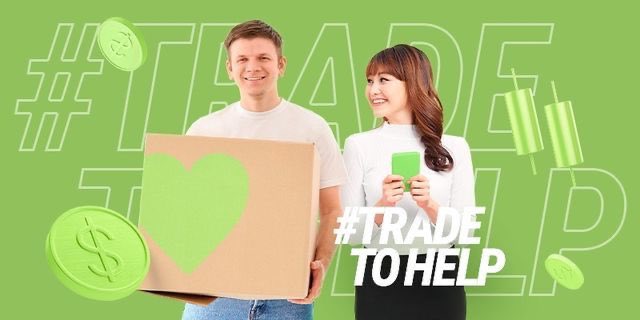 Join Link – Trade to Help (COVID-19)
Available to : New and Existing Clients.
Ending Date : April 13, 2020 to May 22, 2020
How To Participate :
1. Open a Trade to Help account.
_Do it in the FBS app,
2. Deposit $100+ in total.
_Tap 'Get bonus' and receive a 300% bonus,
3. Trade and close orders.
_Get the bonus per each new deposit,
Let's get united for good deeds and invest in a healthy future that awaits. Trade safe with FBS!
FBS Broker Details
Headquarters:
Foundation Year:
Regulation:
Verification:
Trading Platforms:
Contacts:
Review:
Belize
2009
IFSC, CRFIN
Yes
MT4
support@fbs.com
This Broker Not Found.