This year is unpredictable, with the CoViD-19 outbreak and millions of people quarantined. But remember – this too shall pass. Meanwhile, rediscover what matters, adjust to the new world, and step back from chaos to your best self.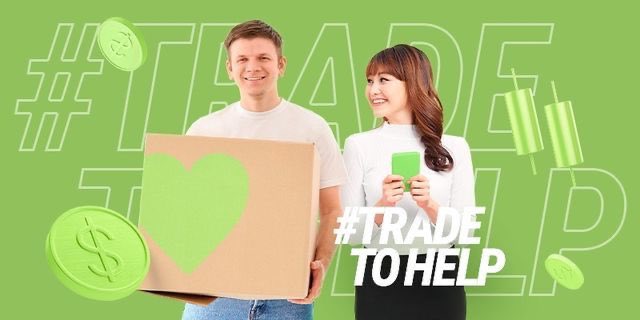 Make this month your season of good deeds. Pitch in to help people who are in lack of compassion and deserve a better future.
Join Link – Trade to Help (COVID-19)
Available to : New and Existing Clients.
End Date : April 13, 2020 to May 22, 2020.
How To Participate :
1. Open a Trade to Help account.
_Do it in the FBS app,
2. Deposit $100+ in total.
_Tap 'Get bonus' and receive a 300% bonus,
3. Trade and close orders.
_Get the bonus per each new deposit,
Let's get united for good deeds and invest in a healthy future that awaits. Trade safe with FBS!