Share your trading talent with other people in the FBS CopyStar contest! Attract new copiers, get the maximum investments in your account, and win a MacBook Pro or a brand-new iPhone! The trader with the largest number of copiers will receive a special prize – Apple Watch 6.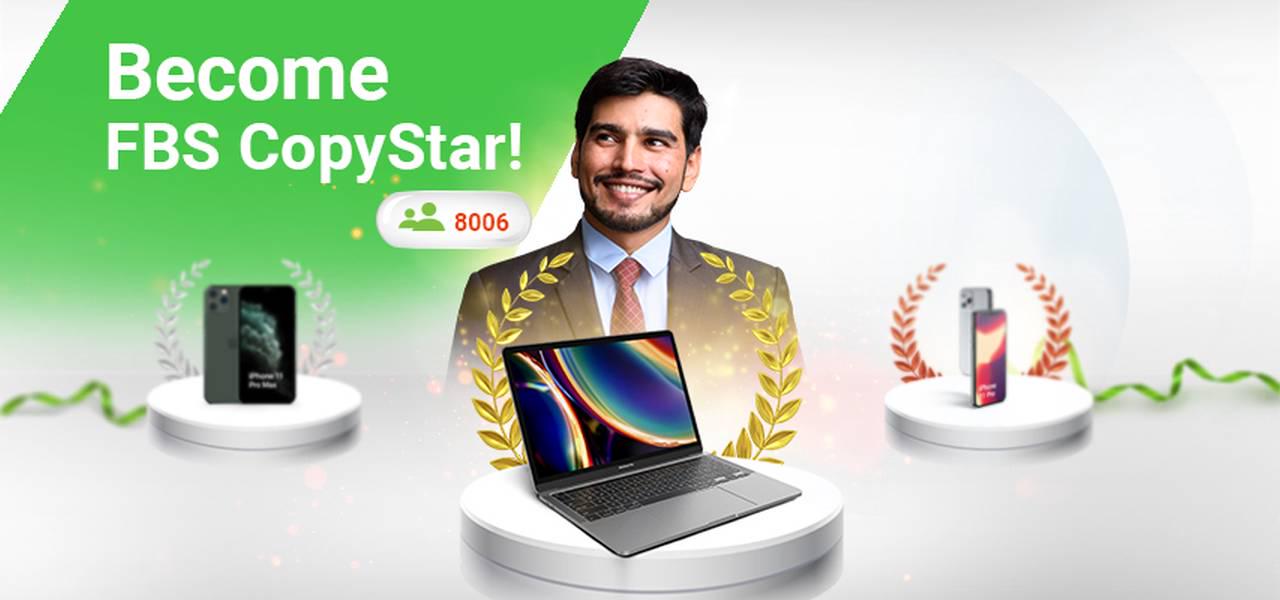 Available to: All clients.
Contest Dates : October 29, 2020 – November 26, 2020
Registration Open : Until November 26, 2020.
Duration : 4 weeks.
How To Participate : 
1. Share your account in FBS CopyTrade.
Share your FBS CopyTrade link to social media and invite potential investors.
2. Invite your friends to copy.
Motivate investors to invest even more! The more investors' funds you have, the higher the chance of getting a prize is.
3. Get in the top three and get a prize.
Share your FBS account to FBS CopyTrade and get the maximum investments into it!
Prizes : 
1st place

MacBook Pro + Pro Trader Insignia

2nd place

iPhone 11 Pro Max + Pro Trader Insignia

3rd place

iPhone 11 Pro + Pro Trader Insignia
Special prize for the trader with the highest number of copiers – Apple Watch Series 6 + Pro Trader Insignia
Terms and Conditions
PRO Trader is an FBS CopyTrade feature. PRO traders can set the commission they see fit, and they can be recognized in FBS CopyTrade App by a green 'PRO' sign near their pictures. This sign shows a user that the trader is in the group of the most skilled and professional ones. By copying a PRO trader, a user reduces the risks and increases the chances to profit.