Bonus Link – 100% Trading Bonus
Available to : All Clients .
Promotion period : 1 January 2018 until 28 February 2018.
End Date : Until 28 February 2018.
Bonus : 100% Deposit Bonus Promotion from BullMFX.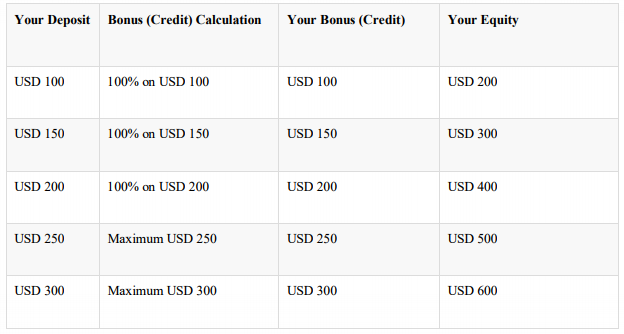 How To Get :
1. Opened the first or new tradingaccount;
2. Made initial deposit(s) to the trading account at least in the amount of 100 USD.
USD or the equivalent amount in other currencies (internal transfers between Client's
trading accounts in BullMFX do not meet this condition);
3. Sent the request for the Bonus by email atsupport@bullmfx.com;
4. Read and accepted terms and conditions of Client Agreement and thisdocument;
5. Do not participate in any other promotion ofBullMFX.
Withdraw :
The 100% Bonus part of the Offer is for trading purposes only and cannot be withdrawn nor be lost.
Any withdrawal made from the Client's account will result in the bonus credit being fully removed.
---
More Info –
1. Clients from China, Indonesia and Vietnam are NOT eligible for this promotion.
2. The promotion can be changed any time without previous notice.
3. Please ask their support for more information .
Please follow this link for more details about the rules : Terms and Conditions